HAND PORTABLE FIRE EXTINGUISHERS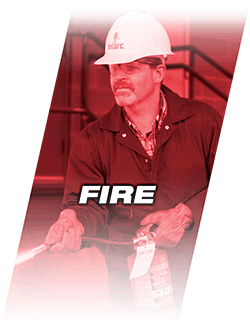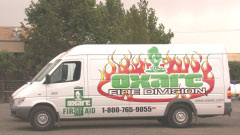 OXARC Fire Division is an Authorized Distributor of all major brands of Hand Portable Fire Extinguishing equipment. Our Fire Technicians work out of mobile units and are trained in sales, installation, inspection, maintenance, testing, and operation of portable fire extinguishing equipment.

Our Fire Technicians are thoroughly trained and comply with current NFPA #10 Fire Standards, state, city, and county codes. We provide weekly, monthly, quarterly, and annual services and are available 24/7 through our emergency 800#.
NEW EXTINGUISHER TYPES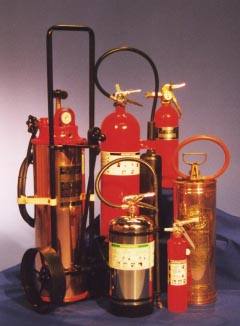 Dry Chemical Stored Pressure
Dry Chemical Cartridge operated
Dry Powder
Antifreeze
Foam
Carbon Dioxide
Wet Chemical
Clean Agents
Wheeled Units
Brackets, Hangers, Signs
Services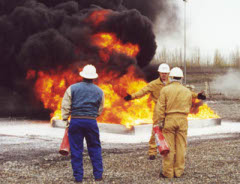 Mobile On-site Service
Hydrotesting DOT Certified
Recharge/6 year Maintenance
Reconditioned
Rental Units
Classroom/Hands-On Extinguisher Training
Annually Quarterly Monthly Maintenance
Serving Washington, Oregon, and Idaho
Service Contracts (with credit approval)

First Aid
For over 35 years, OXARC has been at the forefront of the safety industry bringing you unmatched quality and service. We are proud to offer that same quality and service with our First Aid products. Our fully trained and professional staff will help assure your compliance with the ever changing and complicated government standards.
New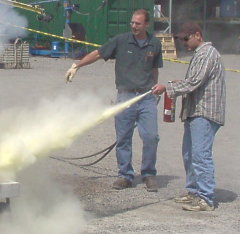 Complete Industrial First Aid Cabinets
First Aid Kits Trauma, CPR, Blood Pathogen, Burn, Eye, Sports, Earthquake
Pain Relievers, Cold Medication, Antacids, Heat Relief,
Burn Relief and much more.

Service
On-site First Aid Kit Replenishment Service
Complete line of Kit Refill Items
On-site evaluation of your current FA Program
First Aid Product Training for your employees at a time that is convenient for you.
SYSTEMS
OXARC Fire Division is an authorized distributor for all major brands of industrial and commercial suppression systems including, ANSUL, AMEREX, Pyro-Chem, Range Guard, and Badger. We design, install, and service systems to meet your needs, whether it is a paint spray booth, restaurant hood system or a vehicle system for equipment used in the forestry or mining industry. We have product brochures for your information.
New
Restaurant Hoods
Paint Spray Booths
Vehicle Systems
Backflows
Service
Semi-Annual Maintenance
Recharging and Testing
Remodel and Repair
New Installation and Design
Demonstration and Education OSHA Requirement #1910-157 (G1)
1. Where the employer has provided portable fire extinguishers for employee use in the workplace, the employer shall also provide an educational program to familiarize employees with the general principals of the fire extinguisher and the hazards involved with incipient stage fire fighting.
2. The employer shall provide the education required in paragraph (G1) of this section upon initial employment and at least annually thereafter.
OXARC Fire Division is now offering a service to help our customers comply with OSHA and some insurance requirements. This service is for aiding your employees on the demonstration, which includes group participation, meeting forum, and actual hands-on use of a portable fire extinguisher on a live fire. OXARC also offers a Spanish version of the fire demo tape. OXARC personnel will conduct the group session and live fire demonstration.
Service
Knowledgeable identification and use of fire extinguishers
List of employees in attendance
Certificate of Attendance for each employee
An outline of information covered in group forum
Content information list from the fire tape
Fire Demonstration Prop Capability List
Possible reduction in business and home insurance costs


Check with your insurance provider